Recommendations based on your location
This product includes GeoLite data created by MaxMind, available from https://www.maxmind.com
---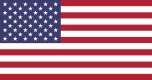 United States
New York
---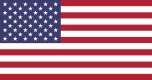 United States
New York
---

Asia
---
---
---
---
Europe
---
---
---
---
---
---
---
---
---
---
---
---
---
---
---
---
---
---
---
---
---
---
---
---
---
---
North America
---
---
---
---
Oceania
---
---
---
---
South America
---
---
---
We encourage customers to help support your local economy and to buy locally.
If you are interested in becoming a dealer, please contact us.

For warranty service, please contact us

---
Authorized Warranty Centers:
---
---
© 2013-2023 Fanotec® - Nodal Ninja® | All rights reserved. | Manufactured by Fanotec® in Hong Kong.
▲