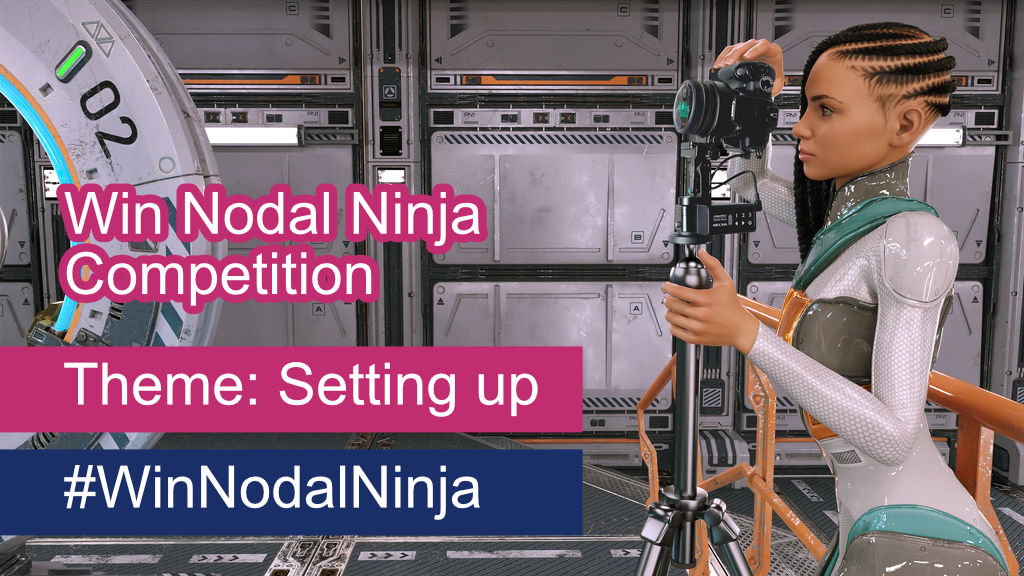 Win Nodal Ninja Competition
---

Nodal Ninja
Facebook

#WinNodalNinja
photos on Facebook

Nodal Ninja
Instagram

#WinNodalNinja
photos on Instagram
STARTS on 2020.02.02 at 02:02:02 GMT.
#WinNodalNinja
Competition starts in

00:00:00
ENDS on 2020.03.03 at 03:03:03 GMT.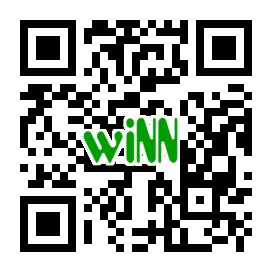 Post a photo or like a contest photo to win!
Every panorama shoot requires planning and setting up of equipment. We look for static images of a Nodal Ninja product all set up in the scene ready to shoot a panorama (for example, the image above). Like a contest photo on Facebook or Instagram for a chance to win even if you don't own a Nodal Ninja.
More photos, more chances to win for a participant!
Main Prizes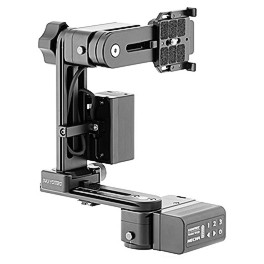 Main prize
Nodal Ninja Dual Axis MECHA E1 with NN3 MK3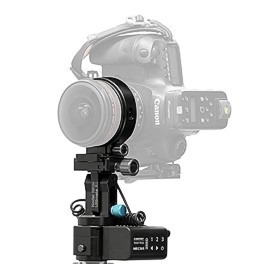 Second prize
Nodal Ninja Mecha E1 C1 with R1 and Lens Ring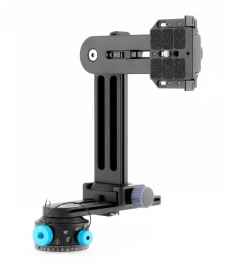 Third prize
Nodal Ninja 3 MK3 with RD10 and Nadir Adapter
Main prize: Nodal Ninja Dual Axis MECHA E1 with NN3 MK3 (F9906-5), US$599.95 in value.
Automate multi-row pano shooting. Shoot gigapixel pano like a breeze.
Second prize: Nodal Ninja MECHA E1 C1 with R1 and Lens Ring (F9905V), US$459.90 in value.
Automate single row pano shooting for camera and fisheye lens.
Third prize: Nodal Ninja 3 MK3 with RD10 and Nadir Adapter (F3321), US$319.95 in value.
These prizes can be claimed through
participating dealers
. Spending the prize value will be offered as an alternative (see Terms below).
Secondary Prizes
Secondary prize: 2x 20 coupons for 20% discount on Nodal Ninja equipment redeemable at participating dealers.
To enter, like a winning photo on facebook or instagram before the winner is announced.
Hint: It's up to you to guess what the winning photo will be, or perhaps you can "like" more photos to increase your chances.
How to Enter To Win Main Prizes
Post your photo of a Nodal Ninja product on Facebook or Instagram in the "setting up" phase before or during a photoshoot.
On Facebook it must be shared publicly on your profile or on the Nodal Ninja page profile with a hashtag #WinNodalNinja to be eligible to win.
On Instagram you should share it on your public profile with a hashtag #WinNodalNinja.
Each contest will have a theme, the theme for the first contest is "Setting up".
At the end of each contest we select the winners, who receive a Nodal Ninja MECHA or a store credit at their selected authorized dealer.
We will select winners based on this:
1. The winning photo must show a Nodal Ninja product;
2. The quality, relevance and value of the photo;
3. The popularity of the photo based on number of likes.
How To Enter To Win Secondary Prize (coupons)
"Like" a winning photo on Facebook or Instagram before the winner is announced.
At the moment of announcing the winners of the main prize, we will take 20 profiles who liked the photo on Facebook and 20 who have liked the photo on Instagram.
These profiles will be selected randomly by us from all likers. They will win a 20% discount coupon redeemable with your selected authorized dealer.
Winners of the main prize are not eligible for a secondary prize.
---
General Terms
The competition is run and organized by Fanotec International.
The competition is void where prohibited.
No purchase necessary, a purchase does not increase your chances of winning, the product in the photo does not have to be your Nodal Ninja, it can be borrowed from a friend, etc.
One prize per person per promotion.
Prize cannot be used towards:
other discounts, promotions or specials
sale-priced items
purchase of used, discounted, or factory irregulars
Unless a prize giveaway is explicitly mentioned any prizes/discount codes can only be used towards "new" Fanotec (Nodal Ninja) items.
The recipient is responsible for shipping, VAT, GST customs duties or any other fees.
If the item is undeliverable and returned, the winner forfeits the prize.
If the prize is not claimed within 30 days, said prize will be automatically forfeited.
Prizes may be transferred to another person within 30 days of receipt ONLY if previously arranged with us by writing to

Prizes are redeemable from participating authorized dealers.
It is the responsibility of the recipient to ensure we have the correct email and physical address. We will contact you through a direct message on the respective social network. You must follow for us to be able to contact you.
Entries and submissions give the right for Fanotec/Nodal Ninja to use for commercial intent in their marketing, and to announce winners.
Facebook and Instagram are not involved in organizing this competition.
Terms may change at any time without notice - please check back.