As there has been a calculation issue discovered in the panorama calculator file I created, I am proposing today a new version.
It also include an additional option.
There is now the possibility to force first row at 0°.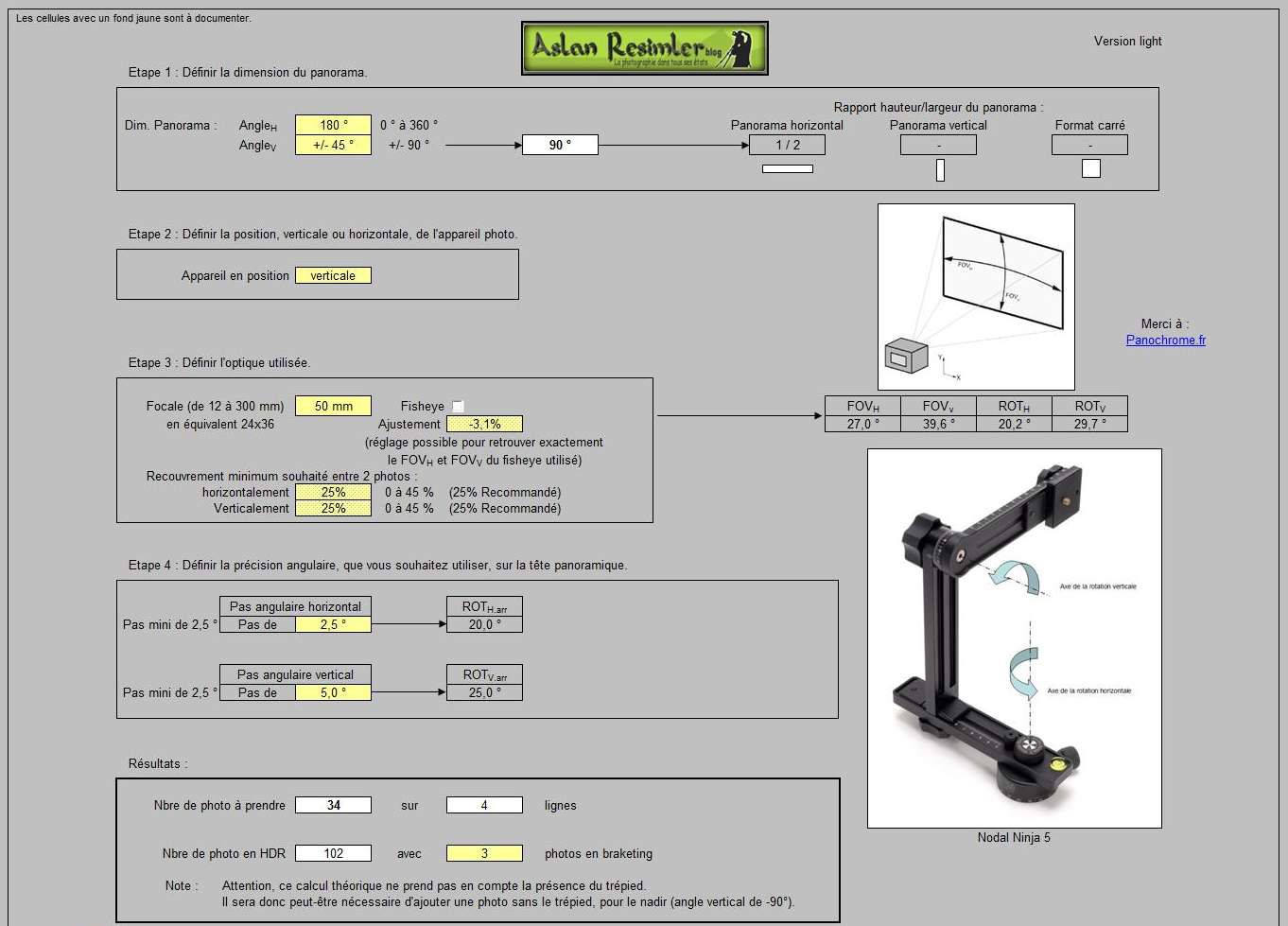 Even if the picture shown is in french, the file has both versions, french and english.